Bali
Our next stop was Bali Indonesia. We were both excited for Bali as everyone had said how good it is. We landed at the airport at 12am only to be told our taxi was going to be triple the going rate. "Its Bali New Year" they all said so it cost us £40 to get to Ubud. We then arrived at our homestay to be greeted by a grumpy old man.
"Do you have food for tomorrow",
"No...Why?",
"Everything is shut tomorrow, all the other guests have food, why don't you?"
"Maybe its because its 1am in the morning and no-one told us it was New Year and everything was shut, that's why.. Including yourselves!"
So it turns out it was a day of silence where no one could leave the hotel and everything was shut...Welcome to Bali!
So our first day was spent in our hotel as we weren't allowed to leave. What a waste of a day.
Finally the next day arrived and we ventured out into Bali, now disheartened by the place.
We walked about the streets looking at little shops and restaurants and booked a private driver for a tour of Bali for the next day. Most things were still closed as it was the day after New Year's Day but we went to the palace and did a bit of shopping.
We ate in lovely little cafes full of healthy food and went to the monkey park.
The monkey park had loads of monkeys roaming around it and the park itself was pretty impressive. It was the highlight of my day. There were loads of babies too.












The next day we went on a tour of Bali. We started of visiting the mountain Batur, which is an active volcano, which was a great "wow" moment as it was set in spectacular scenery:
Then we went to the Tegalalang rice terraces.
These were pretty amazing to see, although you have to pay to see them. They were on massive hills and you could walk right round them. It was a pretty cool site.
Then we drove for an hour to the famous temple Tanah Lot.
The tide was in so we couldn't go inside but we saw it from a view point. This temple was a little disappointing mainly as you couldn't go near it, but don't worry you could wander through a massive market selling tat to get to it!
The next temple we went to was Uluwatu temple, which was tiny. It was a bit of let down as it was quite far away and you couldn't go near it, the whole temple looked like a miniature toy!
After we went to the beach where Eat Prey Love was filmed.
Again I got there and paid money to see the beach and it wasn't like the film. I think in the film the sand was whiter and the sea was bluer and obviously there wasn't hoards of tourists, so again a bit of let down.
Then we drove for another hour and a half back to Ubud. It was a pleasant (although slightly disappointing) day spent.
Our last day was spent looking at the shops and eating in the nice cafes. Ubud is quite pretty and there are lots of shops and restaurants to eat in with lots of healthy options. Easy to spend a couple of days doing.
Bali was pleasant and nice but it wasn't as amazing as it was made out to be. Maybe it was the hype before coupled with our unfortunate silence day fiasco that didn't make it amazing. Definitely worth a stop if you are in Asia but not flying direct from the UK, there are nicer places in Asia. Stay in Ubud as the main cities didn't look very nice but the hour trip from the airport is worth it for Ubud if you do come to Bali.
Labuan Bajo
I had high hopes for Lubuan Bajo, the flight we caught with Guruda airlines was really nice and the airport had beautiful scenery. However, I was wrong! our hotel had forgotten to pick us up, but thankfully another member of staff was there picking up his friend (not sure why he couldn't bring us back too) so he called the hotel and eventually some jokers in a truck with the wrong names came to collect us. We were then given a room with broken air conditioning (which I couldn't handle) so we managed to change rooms eventually! They then took us into the town to book our Komodo dragon tour for the following day. The town itself consisted of one road, full of construction! It wasn't great. We found a coffee shop (there wasn't many) and they seemed very relieved for customers, as it wasn't a very touristy place. We stayed there a while as there wasn't much to do that didn't involve a day trip somewhere then found somewhere for dinner. We were then picked up by our hotel again.
The next day we headed out to the boat at 5.30am. It looked ok for an Asian boat and wasn't nearly as bad as our boat from hell in the Philippines. There were some Swedish and Canadians on board that we made friends with and we were on our way for a 2.5 hour boat journey to the islands. The scenery was very beautiful and there were so many islands.











We arrived at our first stop, which I thought was Komodo island so I climbed up loads of steps only to discover it was a trek up a massive mountain. Needless to say I hate walking up mountains so passed and sat on a black beach talking to some old Indonesian men- which mostly consisted of them saying Scotland to me every few minutes!
Then back on the boat and finally...Komodo Island! I have always wanted to see Komodo dragons and this is the only place you can see them. After paying our fees (of which there are lots) we went on the hunt and it wasn't long before we saw them everywhere! Females, males and babies. They were great. Mostly just lazing about but some were walking around. They are quite dangerous and have been known to eat people if really hungry.











After spending an hour on the island it was off to pink beach... which wasn't pink. We never even got to go on it was you had to pay for a water taxi to get there and we had all run out of cash paying for Komodo national park fees.
Our final stop was Manta point where I went snorkelling with mantas. There are no pictures as they are only really visible in the water but they were massive and an amazing site. I saw 4! (pic from the internet in case you don't know what I am talking about)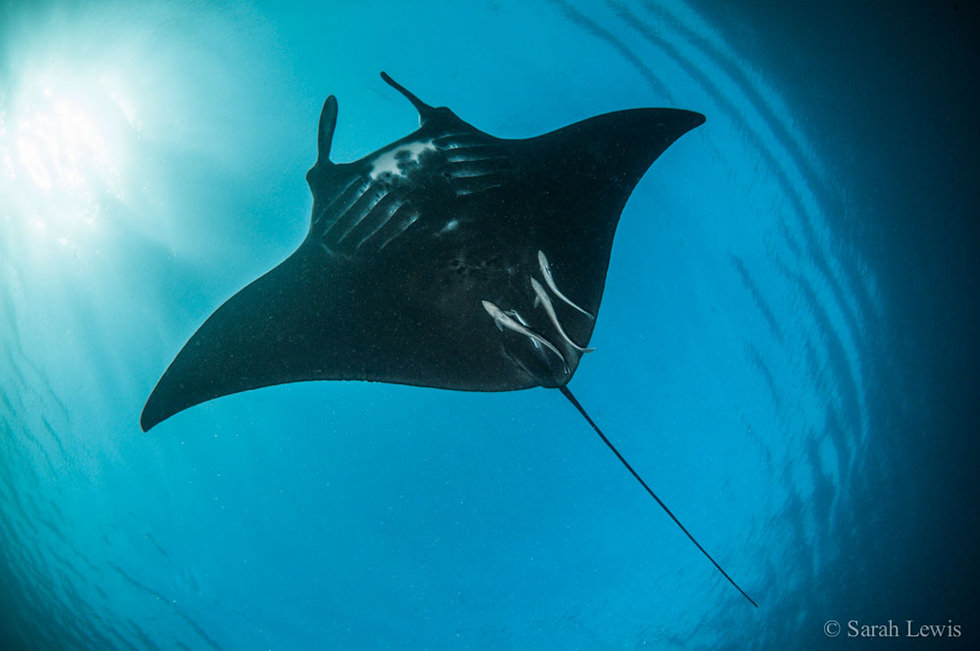 Then it was back for a really choppy boat ride back to the town. We then had dinner on our last night and flew out the next morning.
Labuan Bajo and Flores Island is great for Komodo dragons and people mainly go there for amazing snorkelling and diving. I am sure they are other day trips into the island for some beautiful scenery but do not expect anything from the town, but if you are an avid diver then this will be a nice place for you to visit.
Yogyakarta
Our final stop in Indonesia was to see the famous temples. We had enough of backpacker life for a while so checked in to a 5 star hotel (it was only £20 a night after all) It was a little paradise. An amazing pool and a massive buffet breakfast. The only problem was the 4am prayers blasting through the hotel. It is a Muslim country after all.
Our first day was spent walking to the Sultan's palace, which was not very interesting. I even struggled to find things to take pictures off:










Then we walked through the famous shopping street, but again there weren't many shops (I think it was more lively at night) and found a nice coffee shop to sit in (ok it was Starbucks but we were getting desperate as there wasn't really any coffee shops around) then found a post office and wandered to the water palace (where it turned out to be a ruin with no water).
We did have fun walking through lots of little alleyways and back streets full of houses and small shops etc. Then we went back to the pool of our hotel.
The next day we went on a tour of the temples which had a disastrous start. The driver was over an hour late because of car trouble and failed to let us know so we thought we had been forgotten about. We hadn't been, and when he eventually turned up we drove to our first destination: Borobudur.
This Buddha temple complex is magnificent, even if it was crowded and we were constantly asked for photos. There were loads of bells and Buddhas but it was a cloudy day so my pictures are a little dark.
Then we drove to Prambanan temple which is a Hindu temple complex. There are over 240 temples and we were shown around the main temple by some school children who were trainee volunteers for work experience. After which, we then went to some of the other temples before heading back to the car. They were really interesting and worth it to go see these temple complexes. We then spent the final day lounging around the pool in our 5 star hotel! (It's called flash-packing.)
I think Ubud was my favourite part of Indonesia but I did love the dragons. Overall I would say Indonesia was a pleasant trip with a couple of great things to see.